Back to top
At 56 years old, Jacques has already finished 32 EcoTrail races!
[This article had been published on September 25th. Now Jacques is the finisher of 35 EcoTrail and his next challenge will be in AlUla in 2020.]
How and when did you discover the EcoTrail?
I ran my first EcoTrail race in Paris in 2011. The first thing that drew me to this race was the finish on the 1st floor of the Eiffel Tower. I thought it was pretty "exotic". And I had read about the event in a trail magazine.
How many EcoTrail editions did you participate in? What do you like in the EcoTrail concept?
I'm lucky enough to have participated in each and every 80km race of the EcoTrail. In 2015 and 2016, I ran them all. I'm attending at least one EcoTrail event per year since 2011. I like the 80km trails, and I think the concept is interesting. It's all about discovering a city the green way, while visiting major sites that define that city.
I've participated in 32 EcoTrail races, and I'm not going to stop now!
What is your main motivation?
The beauty of the sites/cities I get to visit and, most of all, meeting other people.
The distance is always the same, but each race is different. The "spirit" of the country we are running in always makes it special.
The EcoTrail of Florence is very Latin, in the way it's organized, the atmosphere. And it's very different from the EcoTrail of Reykjavik, for example. This EcoTrail has that insular state of mind, it's the wilderness. It's more Nordic, and more intimate.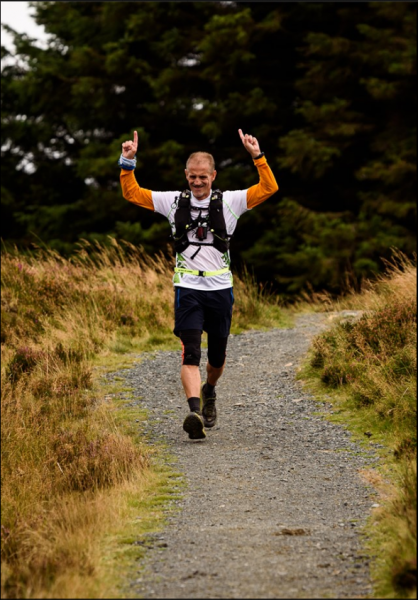 What are 3 words that come to your mind when defining the EcoTrail?
What is your best EcoTrail memory?
I don't have a specific one, I have many. Each race I ran is a unique memory.
With so many travels and participations, you must have one special anecdote you could share with us?
Yes, my participation in the 1st EcoTrail of Reykjavik. There were only 7 of us on the starting line. Pretty soon, me and my friend Hervé were running in the middle of exceptional landscapes. We ran this 80km together, in a night that never came.
What is your next EcoTrail challenge?
Recently, I've run in Wicklow, Putrajaya & Chiang Mai. Next step will be in AlUla, on February 8th!