Back to top
SUSTAINABLE RACE SHIRT - EcoTrail Oslo
RACE SHIRT 2020
 The 6th edition of Ecotrail Oslo offers top notch shirt in merino wool -  by Devold of Norway. 
Colour: Anthracite
Fabric: 69% merino wool and 29 % Tencel (both 100% degradable) and 2 % polyester. 
Wash: like wool. Cold wash. It doesn´t smell after use like other race shirts and therefor you dont have to wash it after every run. Good for the environnment too. We wear the super light shirt for almost every outdoor temperature, perfect for trail running in the forest or mountain, but of course for urban running as well. 
FINISHER SHIRT IS OPTIONAL - ADD TO BASKET UPON REGISTRATION OR ADD TO BASKET LATER
We have lowered the registration price and put the shirt as an additional product. Every year we have just too many left in stock. So, in this way we will know the number of shirts we have to manufacture and it will also help us to order correct sizes. Most of all: this solution has enviromental benefits. 
The shirt comes for both female and male (not unisex) and is absolutely a pleasure to wear!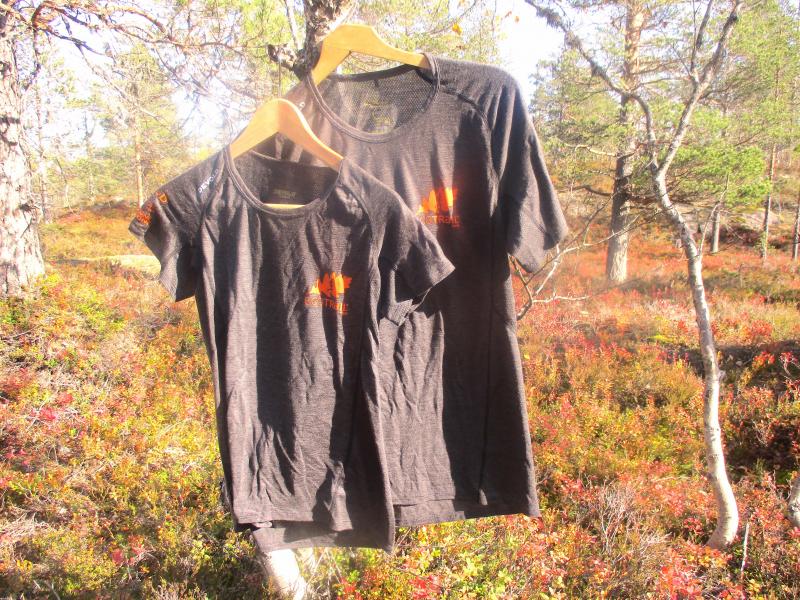 THE PROBLEM WITH YOUR USUAL RUNNING CLOTHES
Most of us wear synthetic fabrics. All increasingly made of synthetic materials -- plastic, in fact. And each year, all over the world - millions of race shirts are printed - in synthetic materials. 
But these synthetic fabrics, from which 60% of all clothing on earth is made, have a big hidden problem: when they're washed, they release tiny plastic bits -- called microfibers -- that flow down our drains, through water treatment plants, and out into our rivers, lakes and oceans by the billions. That is why we have chosen to make our new race shirt out of wool, it is biodegreadable, in high quality and you can wear it for all purposes. It does not smell and you don´t have to wash it after every use.